FREE ACTIVITIES
Every week in all the NonStop Gym Clubs, our certified personal trainers are available at the gym to advise you and to help you reach your goals.
A special program was developed to keep you fit throughout the year.
Introduction session:
If you are new to training at the gym or you are not familiar with the Matrix equipment, the introduction session will give you the necessary guidance.
Sign up directly at the gym for a free introduction to the equipment. Multiple times per week the personal trainers are available for you and can accompany you during your training.
Training session « Learn »:
Our personal trainers are available at the gym to answer all your questions. This session allows you to improve the quality of your training, to optimize the settings on the machine, to ask for advice, to discover new techniques and more. Don't hesitate to ask your questions, the personal trainers are there for you.
Training session « Train »:
Train together in a group instructed by the personal trainer. Ideal to discover new training routines the training sessions are a source for inspiration and motivation. The session runs one hour and is open to all, and to all fitness levels. A sportive challenge is planned for each last Thursday of the month, chosen by the personal trainer. Are you ready to compete ?
Are you motivated?
Sign up for a introduction session and or the « Learn » or « Train » session at your gym. The timetable is posted on the notice board at the gym (individual schedule at each gym).
TRAINING PROGRAMS
Our qualified personal trainers can guide you to reach your goals
Start seeing changes now by working with one of our fitness professionals who will design a personalized, goal-specific program for you. To the personalized program it's possible to add pre and post examination so you can see the changes in the mirror and on paper. Some of our trainers also have knowledge within nutrition and offer nutritional advise and a personalized nutrition plan linked to your training. Don't hesitate to contact us.

PRICE RECOMMENDATION:
(60min)
1 session: 90.-
5 sessions: 400.-
10 sessions: 770.-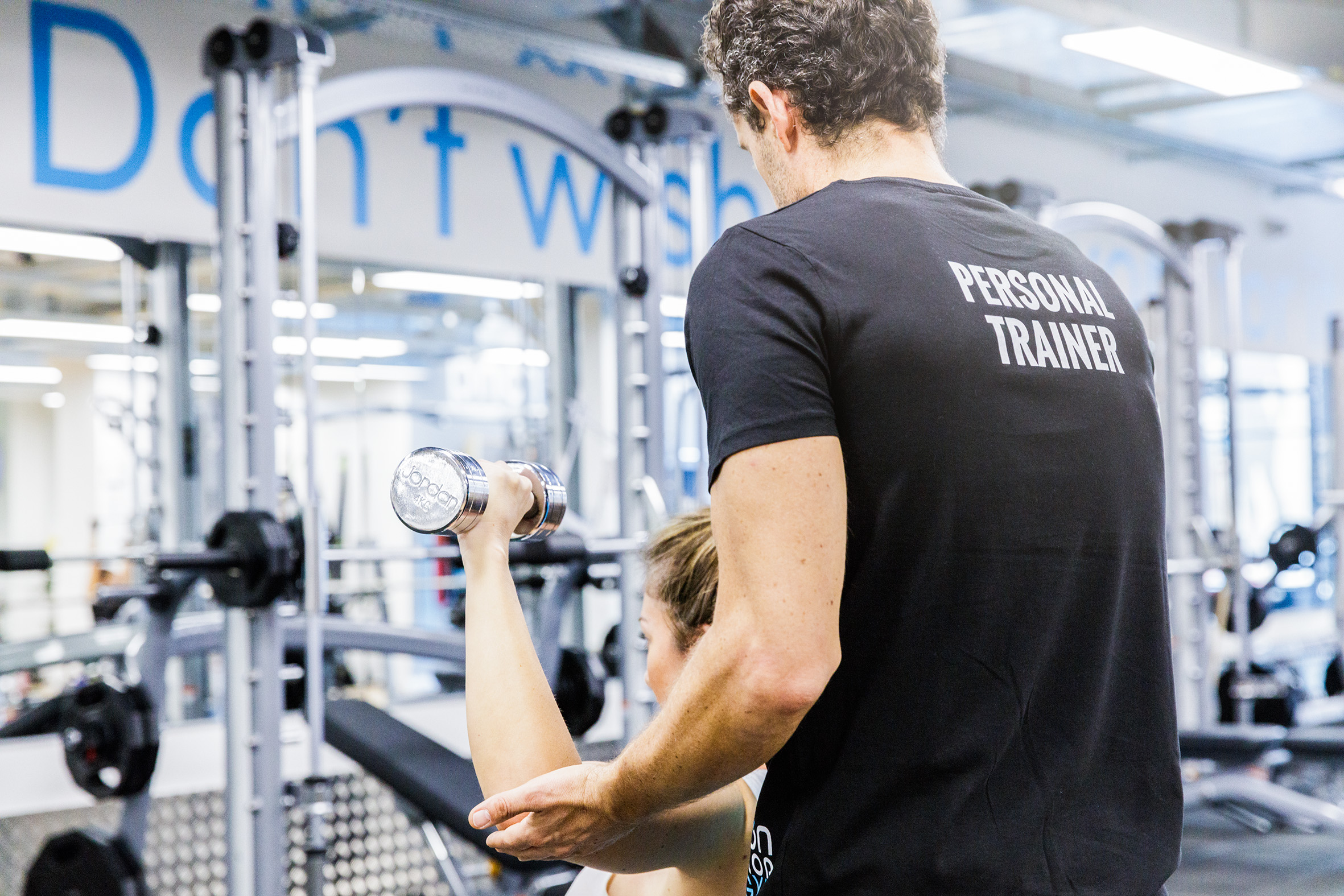 Book your training session