Top quality workout at a great price
Welcome to NonStop Gym. Our concept is simple: we offer top quality workouts at a great price. And we're open 24/7.
If you want to visit or sign-up, please come by during our staffed hours.
Memberships from 49.- / month
JOIN NOW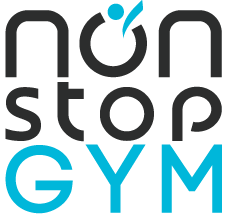 Introducing NonStop Gym Nyon 🙂
Since April 1st we have taken over the operations of One Fitness in Nyon. A few works have been done to transform the club according to our NonStop Gym standards : the changing rooms are renovated; the functional area is enlarged; all cardio machines are replaced; the women only area is installed and the new entrance is open on the ground floor for you to access 24/7.
More about NonStop Gym Nyon »
Join now from 49.- / month »
Why Join NonStop Gym?
NonStop Gym is Geneva's most affordable and accessible gym. We're here to accommodate any lifestyle.