Top quality workout at a great price
Welcome to NonStop Gym. Our concept is simple: we offer top quality workouts at a great price. And we're open 24/7.
If you want to visit or sign-up, please come by during our staffed hours.
Memberships from 49.- / month
JOIN NOW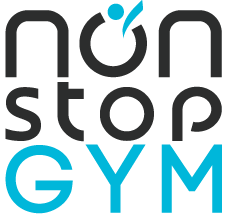 Opening Dec. 19 – Fribourg
NonStop Gym is opening a new gym in Fribourg on the December 19 at 4pm, close to the train station, in the Rex Center: Rue des Pilettes, 1700 Fribourg.
The concept remains the same, top quality workout at great prices, and unlimited access 24h/24.
As our pre-launch offer we reserve 300 annual memberships that are available at the 39 CHF / month valid at NonStop Gym Fribourg only.
More info about NonStop Gym Fribourg »
Why Join NonStop Gym?
NonStop Gym is Geneva's most affordable and accessible gym. We're here to accommodate any lifestyle.